Dental Bridge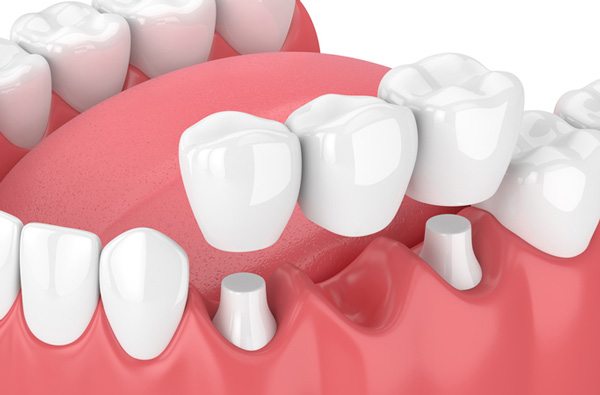 Having a bridge involves the placement of false teeth, which are able to provide a cover to the empty space. Because of the amount of advanced dental methods employed, a patient is able to remain confident.

Not only will confidence be increased about their decision to have a bridge, but their ability to enjoy foods again will be restored. This restoration is what the dental professionals at Cambridgeside Dental Associates will achieve.

When you have missing teeth, having some dental work would be the best option. Here are the top reasons why you should have a dental bridge.


Your Overall Health

Your health should be a priority in your life. This priority also needs to include your dental health. With the entire mouth needing to be as healthy as possible, having a missing tooth could lead to many other issues such as periodontal disease and misalignments. Not only that, but your oral hygiene will also be decreased as a result.

The reason for this is due to the amount of stress that the teeth and gums go through. The teeth involved include those that are closest to the empty space. With a bridge, the amount of support can be increased for all areas of the mouth and not just the space. These areas include your cheeks, tongue, and lips.


Your Overall Look

Having missing teeth can easily put a damper on your confidence and self-esteem. Not only is this feeling uncomfortable, but you may even experience depression.

Being able to smile and love smiling should be what you do best. Having a bridge will help you achieve that wonderful smile again as all of your teeth will be visible again. Other than the beautiful smile being affected, the face in general will also be affected. This will be due to the size of the gap that exists, and your cheeks may look sunken.

The false teeth used for the bridge will give you a natural look while restoring your courage to show off your new teeth and smile. There are different options such as their ability to be permanent or removable.

If you opt for a bridge that can be removed, then you will be able to clean it better at night. Regardless, you will have a nice fit that will provide the most comfort as you did in the past.


Your Overall Feel

Having a gap in the teeth may cause your mouth to feel weird. Your mouth may also feel unusual as you chew food or even when you speak to others.

As we eat and speak, these functions rely on the amount of teeth we have in our mouths. The teeth assist in producing the needed sounds that speaking creates.

If you have missing teeth, then your ability to enjoy your activities may decrease, thus making you feel uneasy. With a bridge, it will make you feel more relaxed.

If you are experiencing a tooth loss, then you should get a hold of Cambridgeside Dental Associates today. If you have any questions regarding a dental bridge, contact us today at 857-588-1210.