Emergency Dentistry

Cambridge, MA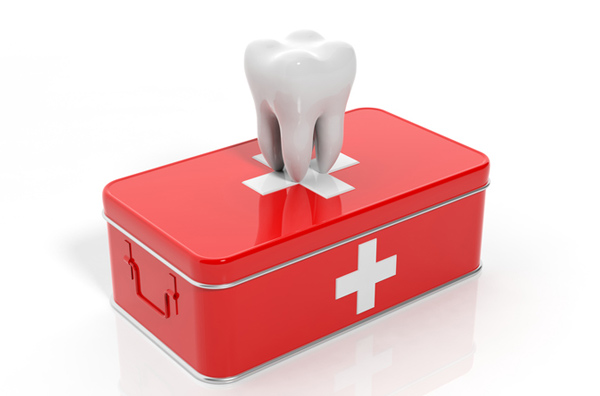 Have you ever required emergency dental treatment due to extreme pain or an accident resulting in dental injury to your teeth or oral cavity? It's where emergency dentistry enters the picture. It keeps you from waiting for an appointment for hours and enables you to seek urgent medical care for your issue. At Cambridgeside Dental Associates, our dentists offer emergency dental services to alleviate your pain and solve your dental trauma.


What is Emergency Dentistry?

Most individuals visit our clinic for regular dental checkups and scheduled procedures and treatments. However, we sometimes receive patients who visit us without planning because they require emergency services. Emergency dentistry is a field of dentistry that enables us to offer treatment for conditions that arise suddenly. In this field, we can provide urgent care to patients with extreme oral pain. It also includes treatment for excessive gum bleeding, displaced or knocked-out teeth, and fractured teeth.


What Constitutes as a Dental Emergency?

The definition of a dental emergency varies from person to person. A chipped tooth might constitute a dental emergency for some individuals as it affects their facial appearance. For others, a severe dental infection might require emergency dentistry.
Some of the most common conditions that fall under emergency dental care include:

| | |
| --- | --- |
| • | Cracked, chipped, or broken teeth |
| • | Severe toothache |
| • | Dental infections |
| • | Swollen gums or cheeks |
| • | Loose, broken or lost dental crowns and dental fillings |
| • | Knocked-out or injured teeth |

If you or your loved ones are experiencing discomfort related to an oral infection or injury, you must seek emergency dental care immediately. That said, if a dental issue is not causing immediate pain or discomfort, you do not require emergency dentistry services.

Emergency dentistry is best reserved for when you sustain a severe injury to the mouth. You can always call us at 857-588-1210 to discuss your condition and determine if you require immediate dental care or not. We can arrange for you to see our dentists as soon as possible.


What Type of Emergency Dentistry Services Do Dentists Offer?

At Cambridgeside Dental Associates, we provide our clients with a vast array of emergency dentistry services, including:

| | |
| --- | --- |
| • | Root canals |
| • | Pain management |
| • | Treatment for tooth fractures |
| • | Dental crown placements |

Naturally, the type of treatment we offer will depend on your oral health and requirements. For instance, if you come in with excessive bleeding, we will stop the bleeding, sterilize the area, and provide further treatment that might involve stitches for lacerations and mouthwash or related treatment for gingivitis, causing bleeding gums.

Similarly, if you are experiencing extreme pain, we will examine your mouth to determine the cause and provide nutritional guidance, medication, and possible infection treatments for your pain. For displaced or knocked-out teeth, we provide our clients with immediate assistance.

However, if your tooth gets knocked out, clean and securely keep it and visit us immediately so we may reposition it quickly before permanent damage. If we cannot reposition the tooth due to extensive damage or tooth loss, we will clean the area and start the procedure for tooth replacement.