Full Mouth Restoration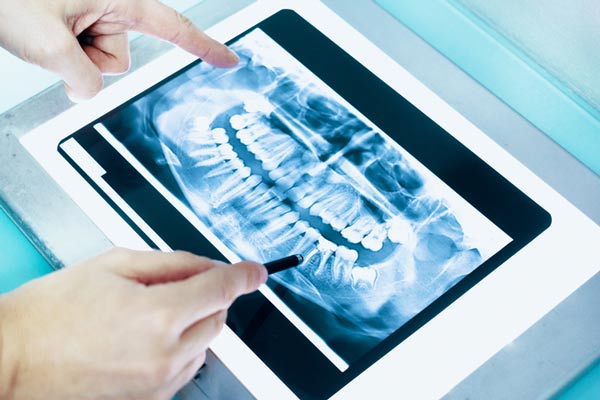 What Is Full Mouth Restoration?
When multiple teeth are damaged, a full mouth restoration can fix all of them at once. It addresses cosmetic and functional issues with the teeth, unlike a full mouth reconstruction that solely addresses the latter.


When Do You Need Full Mouth Restoration?

While a full mouth restoration can fix any teeth problems, the following are some of the more typical issues that get fixed:

| | |
| --- | --- |
| • | Damaged, chipped, or fractured teeth |
| • | A missing tooth |
| • | The link between cavities and tooth decay |
| • | Wear and tear on teeth |

Full mouth restoration is performed on various patients with varying dental needs. From complete tooth loss necessitating dentures to minor damage to teeth from nighttime grinding, the reasons for having this operation might vary widely.

People born with diseases like Ectodermal dysplasia or Dentinogenesis imperfecta need substantial full mouth restoration to fix problems including broken or decaying teeth, missing teeth, and misaligned teeth.

It may take more than one visit to complete the evaluation necessary for full mouth restoration. Our doctors and our doctors can provide you with a detailed examination. We can help you determine whether or not you require this procedure after analyzing your condition.


The Procedure for Full Mouth Restoration

Because a full mouth restoration is such a significant undertaking, it's essential to know that the planning process is meticulous. The first step in getting dental work done is having an examination done by your dentist to determine what, if anything, needs to be done.
The following are the target areas during full mouth restoration:


Teeth

Bridges, inlays, onlays, dental implants, complete crowns, and dentures can be necessary depending on the severity of tooth decay or damage. We will consider variables including cavities, decay, and cracked teeth.


Gums

Scaling and root planing are procedures used to treat severe cases of periodontal disease by removing diseased gum tissue and smoothing rough surfaces on the roots of teeth.

Sometimes, surgical procedures are necessary to treat more severe diseases such as extensive gum recession.


Occlusion

A patient's occlusion, or bite, must be stabilized before any further restorative procedures can be performed. We will consider any shifts in your bite while designing your restoration.


Esthetics

When deciding how to restore your teeth, it's crucial to consider their proportions, size, shape, and color. It is crucial to maintain good dental health to ensure you feel comfortable and confident.


Getting Documentation and Formulating a Strategy for Full Mouth Restoration

Mouth records, such as x-rays, impressions of upper and lower sets of teeth, and an impression of the placement of your bite, are needed for this procedure. We will provide you with a detailed plan for the upcoming procedures once we have collected and structured the relevant data.


Which Methods Constitute a Full-Mouth Restoration?

A full mouth restoration can involve different dental procedures. The dental work that is done will be tailored to your unique requirements and preferences.

Among the possible treatments suggested are:

| | |
| --- | --- |
| • | Dental fillings relieve pain, protect decayed teeth from further breakage, and return teeth to normal function. |
| • | Root canal therapy is used to save teeth that have been badly decayed or diseased. |
| • | Dental crowns have several applications. They can cover and safeguard a tooth that has been compromised by decay, chipping, or cracking. Crowns are not only functional, but they may also make your smile look better. |
| • | Implant dentistry uses metal crowns to restore lost teeth. Dental implants are artificial tooth roots that are surgically implanted into the jawbone. |
| • | Several conditions can necessitate oral surgery. Oral surgery can enhance the health, function, and appearance of your teeth if you have problems with your jaw or wisdom teeth. |

At Cambridgeside Dental Associates, we provide tremendous services to ensure that the full mouth restoration process goes smoothly. Call us at 857-588-1210 for further assistance.