Inlays & Onlays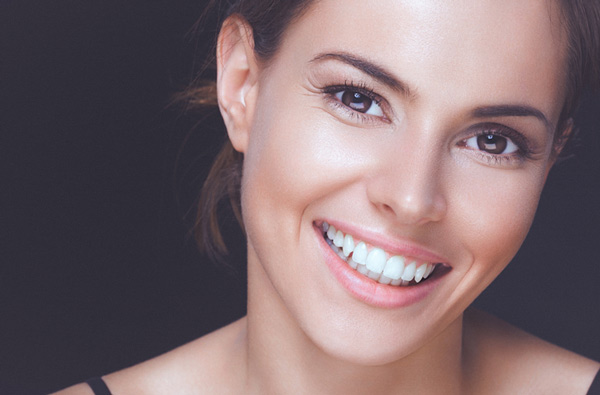 In the past, the only solution for a small cavity was to receive a filling. While they are an efficient and cost-effective restoration, there are better options. That is why our professionals at Cambridgeside Dental Associates offer inlays and onlays.

Unlike fillings, this long-lasting restoration option can be color-matched to your existing tooth. The improvements do not stop there. Fillings are considered a direct restoration, meaning that our professionals must shape them within your oral cavity. Inlays and onlays are created using a mold or advanced imaging techniques and are made in a lab for a more precise fit within your tooth.


What Are Inlays?

An inlay is an indirect dental restoration that fits on top of the target tooth. They are not on the biting surface but in the center of the tooth. Since food debris and plaque can become trapped in these crevices, they are a common location for cavities to develop. An inlay can be placed in this location after our professional removes the damaged material.

As mentioned above, the inlay is created using a mold or advanced imaging software that gathers exact measurements of your tooth's surface. This information is sent to a dental lab, where they create your restoration.


What Are Onlays?

An onlay is very similar to an inlay except that it extends out onto the biting surface of your tooth. They serve as a happy medium between inlays and crowns. The major benefit to an onlay, when compared to a crown, is that you will not need to have your tooth filed down for an onlay. They last just as long and look great.

Onlays are strong enough to restore the majority of your natural bite strength. You can eat foods you love without worrying about your onlay coming loose or falling out. Not only that, but you can always receive a crown later in your life if you need a larger repair due to additional damage or decay.


What Are Inlays and Onlays Made From?

Inlays and onlays can be made from one of many different materials. The material chosen will be based on your goals and budget. Certain materials offer better aesthetics, while others are more affordable.

A popular inlay and onlay material are metal alloys because they are cost-effective and durable. The downside to this option is that it cannot be color-matched to your existing tooth. They generally have a silver appearance.

Another inlay and onlay option is gold. Gold is one of the most expensive materials, but it can last for up to 20 years. While it cannot be color-matched, it can add a nice look to your smile.

Inlays and onlays can also be made from porcelain. Porcelain restorations provide the best aesthetics and are matched to the shade of your existing tooth. This means that no one will be able to tell your restoration apart from your real tooth.

Inlays and onlays are a great alternative to traditional fillings thanks to their durability and appearance. If you would like to learn more about how they can benefit you, then it is time to see our team at Cambridgeside Dental Associates. You can reach us by calling our office at 857-588-1210.