Multiple Tooth Implant

Cambridge, MA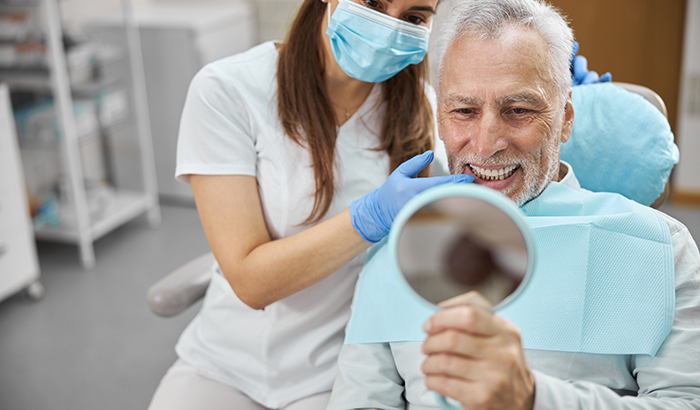 Do you think your teeth require some attention, or are you looking for a dental procedure that goes beyond the ordinary and provides long-term results? With the latest development in dental implant technology, multiple tooth implants may be the solution. Multiple tooth implants offer numerous benefits over traditional options, such as fewer medical visits, stronger results, and lower costs.

At Cambridgeside Dental Associates, we understand that there is much to be taken into consideration when deciding if a dental implant is right for you. To end your worries, our skilled professionals Our doctors and our doctors have provided all the necessary information necessary so you can make an informed decision.


What is a Multiple Tooth Implant?

A multiple-tooth implant is a dental implant technique used to support a full set of upper or lower teeth when traditional solutions are unfeasible. A single-tooth implant, on the other hand, replaces just one tooth. Dental implants have excellent stability and strength and provide immense comfort to the patient.

The treatment is highly versatile and offers great aesthetic results compared to conventional solutions. Multiple tooth implants provide greater advantages than dentures or bridges for many people who want to achieve an attractive smile, improved oral health, and enhanced quality of life.


Why Multiple Tooth Implants May Be Necessary

According to our professionals at Cambridgeside Dental Associates, dental implants have become an increasingly popular dental procedure as they provide a more natural-looking, longer-lasting solution to tooth loss. Multiple implications may be necessary when the patient has suffered extensive tooth loss, lost an entire arch of teeth, or is replacing large bridges that are no longer secure. Implant procedures replace the missing teeth with posts and crowns that are permanently installed into the jawbone and look, feel, and function more like regular teeth than dentures.

Additionally, multiple tooth implants help to preserve bone in the start by taking up space where the missing teeth used to be. As a result, multiple tooth implants provide patients additional stability in their bite, improved oral health care from brushing and flossing, and improved confidence when speaking or smiling.


The Process of Getting Multiple Tooth Implants

The process of getting multiple tooth implants typically involves several steps, including:

| | |
| --- | --- |
| • | Consultation: A consultation will be scheduled to create a treatment plan to determine the number of implants you need, their size and placement, and any additional procedures required. |
| • | Preparation: After numbing the area, the implants will be precisely placed in the openings created in the gums. Over time, the implants will fuse with the surrounding bone and provide a solid foundation for the artificial teeth. |
| • | Healing period: After the implants have been placed, there will be a healing period of several months while the implants fuse to the bone. During this time, temporary dentures may be used to replace missing teeth. |
| • | Placement of abutments: Once the implants have fully integrated with the bone, abutments will be attached to the implants. |
| • | Placement of artificial teeth: The final step is placing the artificial teeth, typically made of porcelain or other durable materials. The artificial teeth will be attached to the abutments and customized to match your natural teeth for a seamless appearance. |
Schedule a Consultation Today

To schedule a consultation at Cambridgeside Dental Associates, call us at 857-588-1210 today.