Oral Cancer Screenings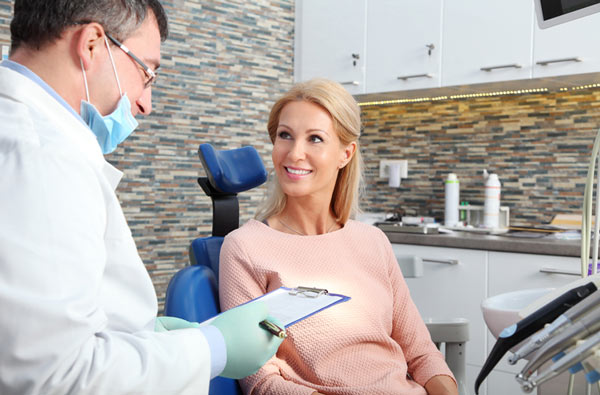 There are a certain number of instruments that a dentist could use as an oral cancer screening is being performed. Some of these tools include a mirror, oral gauze, tongue compressor, and otoscope. When you contact Cambridgeside Dental Associates, they can go over exactly what your oral cancer screening will entail.


The Initial Exam

Having your initial exam will involve an examination of your entire head, neck, and oral cavity. This exam should not last more than 5-10 minutes and will involve the dentist palpating as they inspect.

As soon as you know what to expect, then the exam can get underway. Not only will you be comfortable, but the you will be more educated about oral cancer and what you can do to discover any suspicious abnormalities.

The examination will cover your lips and checking if they are asymmetric or contain lesions. While the lips are moving, it is important for us to listen. By listening, we can easily determine if the voice changes due to the presence of tumors in the oropharynx, or the presence of a neoplasm within the larynx. As the examination progresses, it is important that we be as observant as possible to ensure that the exam is thorough.


Examining The Face

As the face is examined, We check for any and all redness, swelling, or asymmetry of the your face. As the face is examined, a light source will be used in order to determine skin that is pigmented, firm, or raised. This will include areas where facial hair grows, such as the scalp, beard, and mustache. We are also sure to include the soft tissues and bones as part of your palpitation, while we look for any lumps, bumps, or asymmetry.


Examining The Eyes

While examining the cranial nerves, we check the eye movements and acuity. If deficits are present, they will be noted, to help rule out any cancer that is considered invasive.

If eye swelling is present, then it could be indicative of cancer originating from the sinus cavities. If drainage is present, then you may have an obstruction in the soft tissue or sinus.


Examining The Nose

As the nose is examined, it needs to involve all parts of the nose including the paranasal and external areas. By incorporating anterior rhinoscopy, we will be able to assess for any abnormalities present within the nasal cavity. We also make sure to check the maxillary and maxilla, where we will be able to determine if any lesions are present.

Your dentist will be observant in recognizing the difference between a tumor and turbinate. By using a speculum, the difference may be distinguished. As the oral cancer screening comes to a close, any and all findings should be disclosed to you, and a referral may be made to conduct further testing, if necessary.

When you contact Cambridgeside Dental Associates, we will get the ball rolling with your oral cancer screening. Give us a call at 857-588-1210 to make an appointment.