Single Tooth Implant

Cambridge, MA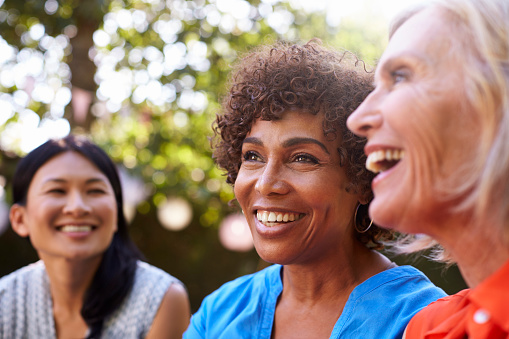 Losing a tooth may be a traumatic experience that seriously affects a person's self-worth and confidence. When this happens, patients search for quick fixes to restore their smiles. This is where single-tooth dental implants come into play. Our doctors has extensive experience with single-tooth implants and offering patients this tooth replacement option.


Am I a Candidate for a Single Tooth Implant?

A doctor may advise patients with a damaged or missing tooth to get a single-tooth dental implant as a replacement. During the procedure, an oral surgeon will install a titanium post within a patient's jawbone in the location of the missing tooth. Next, they will place a crown over the titanium post, similar to a natural tooth.

If a patient has not lost a tooth but is getting the implant to replace a damaged tooth, tooth removal is conducted first, and then the implant is inserted into the patient's jaw. However, this protocol only applies if the tooth removed was not infected.

To be eligible to receive a single-tooth implant, a patient's jawbone must be strong enough to support the implant, and the teeth surrounding the location of the implant must be in optimal health. Dental practitioners can add further bone through a bone grafting procedure if there is insufficient bone to support the implant.

It is vital to get a consultation with the dentists at Cambridgeside Dental Associates where qualified professionals like our doctors can help determine if you are a good candidate for a single-tooth dental implant. Certain medical conditions like diabetes and bleeding disorders or liver disease may exempt you from getting a single-tooth dental implant.


Benefits of Single Tooth Implants

Dental implants like single-tooth and multiple-tooth implants have allowed many patients to regain their confidence and smiles. Here are a few benefits of single-tooth implants:

| | |
| --- | --- |
| • | Single tooth dental implants look entirely identical to natural teeth, and most of the time, nobody will know that you have received a dental implant, offering you a natural look and added confidence. |
| • | Single-tooth dental implants are fixed in place, similar to natural teeth. Therefore, patient's don't have to worry about them moving around or detaching when they consume food. |
| • | Patients who receive dental implants may feel it for a few minutes or hours after receiving it. However, you will get used to it after a while and won't even know they are there. |
| • | As the healing process begins after you receive a single-tooth dental implant, the implant becomes a permanent part of your body. |
| • | Dental implants are easy to maintain since you take care of them like natural teeth and follow an oral hygiene routine involving flossing and brushing your teeth twice a day. |
Get Your Dental Implant Consultation

If you have a damaged or missing tooth, you can book a consultation with the experts at Cambridgeside Dental Associates. Our expert dentists will determine if you are a good candidate for single-tooth dental implants or if another treatment route is advisable. Call us at 857-588-1210 to book your dental implant consultation today!