Endodontics

Cambridge, MA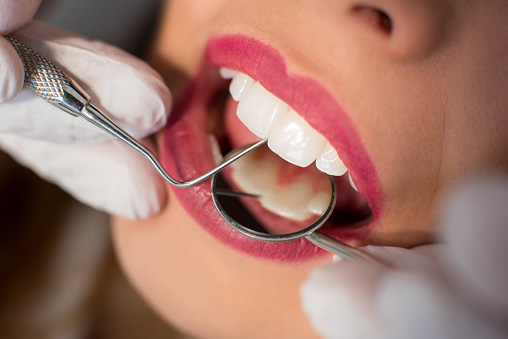 Some of the most common dental procedures that we hear of pertain to endodontics. These include root canals, teeth whitening, and treating tooth infections.


What Is Endodontics?

Endodontics is the branch of dentistry that deals with diseases and conditions of the pulp, which is the softest part of the tooth, protected by the enamel and the dentin. The pulp consists of nerves and blood vessels, which make the tooth vital. However, this part of the tooth can also become infected or exposed due to injury, and you will need an endodontics procedure to help you.

When you visit our practice at Cambridgeside Dental Associates, our doctors will thoroughly examine your teeth and take x-rays, after which it will become evident if an endodontic procedure is necessary for you or not.


Procedures Endodontists Commonly Perform

Many procedures that most people are familiar with come under the umbrella of endodontics. These include root canal treatment, teeth bleaching, root canal retreatment, endodontic surgery, or conditions that arise from injuries to the endodontic regions.

One of the most common conditions an endodontist can treat is pulpitis, an infection of the pulp. Pulpitis can be reversible but becomes irreversible if left untreated for too long. Reversible pulpitis can be fixed with antibiotics; however, irreversible pulpitis usually needs root canal treatment.

Patients also visit an endodontist when their teeth are intrinsically stained. This could be a defect from birth, or the staining might result from injury or a specific medication. This is when endodontists bleach the teeth and restore them to a normal tooth color to match the rest of the dentition.

Endodontists can also help you prevent infections and diseases of the pulp in the teeth. They use fissure sealants and other preventative means to ensure that no cavities show up and bacteria are unable to attack the tooth surface.


Is Endodontics Painful?

Some endodontics procedures can be painful. However, for any procedure that could be painful, the dentist ensures that they give you a local anesthetic for it. If the patient still experiences some pain, they can let the dentist know so they can increase the dose of the anesthesia.


Contact Us

Endodontic procedures are vital. Our dentists make sure to make the procedures as painless as possible while also ensuring that they preserve the natural tooth structure as much as possible. If you feel as if you need the help of an endodontist, you can visit Cambridgeside Dental Associates. To schedule your appointment, call 857-588-1210 today.