Invisalign

Cambridge, MA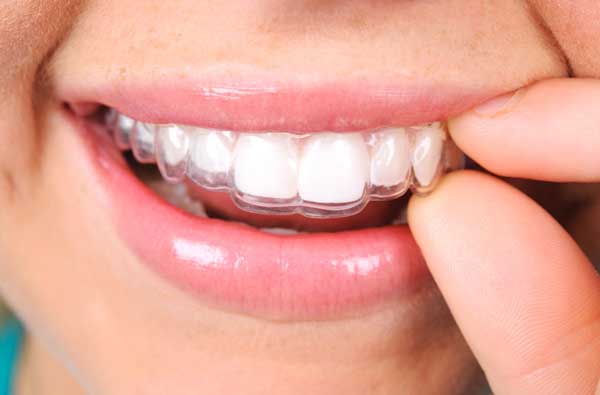 As a thin aligner, Invisalign is a well-known brand that has a long history in orthodontics. As a cosmetic aligner, its strong material is able to flex and conform to the teeth perfectly. As it is suggested, the aligner is able to provide a straighter set of teeth that will be seen less by others. With Invisalign aligners being clear in nature, they are able to give a nice fit to the wearer. This nice fit is what you can expect from dental services at Cambridgeside Dental Associates.


What Is Required To Wear Invisalign

In order for Invisalign aligners to be fitted, you need to make a visit to an orthodontist. They will then create an image in 3D of the mouth and your jaw. It will be this image that they will use to determine how your teeth should realign. They will then implement that determination to develop your aligners. When you wear the aligners, they will apply just enough pressure on the teeth to have them shift into their proper alignment. The way you wear them, and how often, will depend on what your orthodontist recommends. Normally, your aligners will need to be switched out with at least 1 week in between and should be worn for at least 20 hours each day.


Effectiveness of Invisalign

There may be instances where success has been achieved through the use of Invisalign aligners, but we need to look past the evidence that is unreliable. With that, we need to concentrate on the research that shows a lot of effectiveness. With the evidence showing the amount of effectiveness, the aligners are a lot more effective than the other popular aligners on the market. These other versions have continued to make Invisalign aligners even more popular due to their ability to apply the right amount of force to be effective.


The Price of Invisalign

If you were to compare the price of Invisalign aligners and braces, then you would see that there would be no real difference. In fact, the price is pretty equal at around $5,000. However, this amount can change when you consider other factors such as the complexity of your teeth, the length of treatment, and what part of the country you reside in. Be sure to consult with your dental insurance before you make an appointment. That way you will know how much of the aligner will be covered and if you will need to pay anything. If you are uninsured, there must be a payment plan arranged with the orthodontist. Make sure that you are clear about your payment options prior to the start of treatment.


Would Invisalign Benefit You?

When you are expecting to use an Invisalign aligner, then you need to know a few things in order to know if Invisalign would benefit you. First, you need to decide if your teeth are having bite issues or if they are crowding. Having kids at home who want to have aligners means you need to determine if they would take care of the aligners properly or not. When you get ahold of Cambridgeside Dental Associates they will work on getting you fitted right from the moment that you call 857-588-1210.