Dental Exams

Cambridge, MA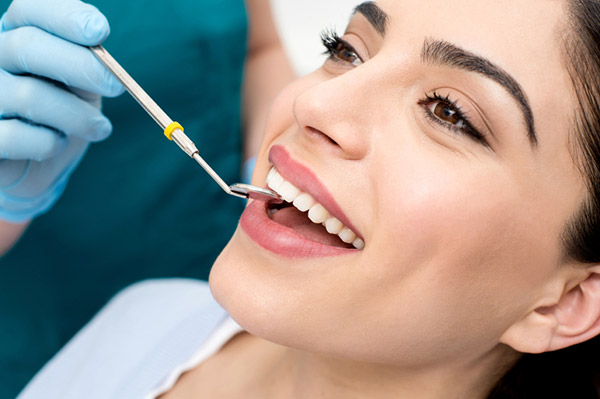 When you make an appointment with your dentist, it will almost always be for a certain type of exam. Most of the time an exam at your dentist's office occurs twice a year. It is important to have these exams in order to keep your oral hygiene up and your teeth protected. Whenever an issue comes up regarding oral health, it has the potential to turn into a bigger issue later on if it goes untreated.

When a dental exam is performed, both a dental hygienist and dentist will provide treatment. With the hygienist, they will be the one performing your dental cleaning under the dentist's supervision. The dentists and hygienists at Cambridgeside Dental Associates will ensure that your dental exam happens as you expect, regardless of the patient being a child or adult.


Dental Exam Purpose

When it comes to the dental exam, the purpose for it is to locate oral issues such as gum disease and tooth decay before they have a chance to spread. Having an exam is also a good way to stay educated about dental health and how to take care of teeth at home.


Why You Would Need An Exam

As we mentioned, your dental exam should take place twice a year. When you have symptoms of gingivitis, then your dentist will recommend more frequent visits to help keep it in check.

It is not unheard of to have an exam completed 3 or 4 times on a yearly basis. With more frequent check-ups your dentist will be able to prevent periodontitis from setting in, which can eventually cause you to lose teeth.

For babies, you should make their dental appointment as soon as a tooth appears. Following their first exam, they should be seen twice a year.


During Your Dental Exam

After you arrive at your dental exam and are settled in the dental chair, several steps will take place. These will include a review of your dental history, x-rays will be obtained, and a final check-up by your dentist.

A review of your dental history will give the dentist an idea of what your previous exam consisted of and what findings there were so that they can compare your current exam. This will tell them if any changes have occurred.

After the review, your dentist may order dental x-rays to get a clear view of your teeth and gums. These x-rays will act as a guide so the dentist and hygienist know where the dental issues exist.

After your x-rays are obtained and reviewed by the dentist a cleaning will likely be performed by the hygienist. Once cleaning is done you will have a flossing.

Following your flossing the hygienist will then utilize fluoride to protect the teeth. This fluoride will also prevent your teeth from decaying due to cavities.

Finally, your dentist will conduct a separate check to ensure your oral health is up to their standards. They will verify that you have a good bite and that your teeth align properly.

Your dentist may also conduct an oral cancer screening. This will include feeling the jaw and conducting a visual inspection of your entire oral cavity.

Besides all of the above, if you have your child seeing a pediatric dentist, they will ensure that their teeth are growing properly. They will also make recommendations on when their next check-up should be. By making your dental exam with Cambridgeside Dental Associates, our dental team will provide excellent care from the moment you arrive. So give us a call at 857-588-1210 today!