Dental Implant Restoration

Cambridge, MA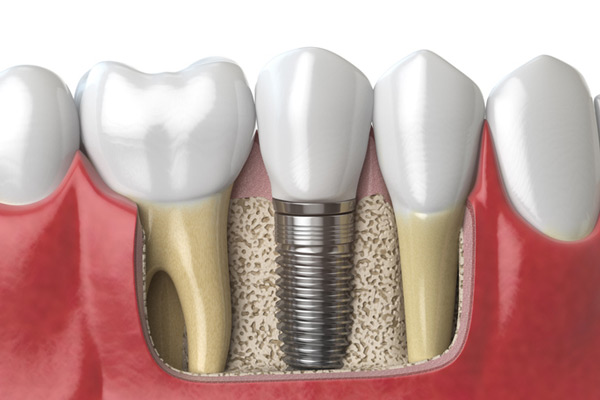 Dental implant restoration is a way to restore a smile compromised by tooth loss. Anyone missing teeth may feel a loss of confidence, which can be a considerable barrier to engaging in social activities. Some people who lack teeth avoid smiling and other forms of social interaction. Their speech could also be affected by tooth loss. It could be difficult to eat, which could have negative effects on general health.

Replacing lost teeth is an excellent way to restore a person's smile, oral health, and sense of self-worth. Fortunately, lost teeth can be replaced. Dental implant repair procedures are becoming increasingly popular as more people decide to take action to rectify the situation. There is a high need for information on affordable methods of dental implant restoration among those who are missing teeth. Our doctors and our doctors can assist you in this regard.


Implant Restoration Choices

Here are three distinct dental implant restoration choices:


Single Implant Restoration

Dentists can utilize a single implant when only one tooth needs to be restored. Accident or otherwise, an implant can replace a missing tooth. The implant restoration functions as a permanent tooth replacement and should be cared for like a natural tooth.


Dental Implant Bridge

A dental implant bridge may be a viable replacement option if two or more adjacent teeth are lost. Because dental implants are used to anchor the bridge in place, this type of restoration is also known as an implant-supported bridge. To replace the missing teeth, dentists can insert two implants into the gums on either side of the gap. A bridge consisting of an implant and an artificial tooth created to fit in between is put in once the implants have healed.


Implant Supported Dentures

Patients who are missing several teeth or have to deal with a significant number of seriously damaged teeth often choose dentures secured to dental implants. Dentures can be stabilized with the help of four to eight implants put in the mouth. Denture users regain their self-assurance when their teeth stay put during conversations and mealtimes.


How Dental Implants Are Placed

Dental implant restoration could be the answer you've been looking for if you want to replace a missing tooth. To get started, you should consult a dental specialist to discuss your needs and goals. You can expect a customized treatment plan that considers your unique medical and dental history.


Implant Restoration Benefits

Implants offer a safe and long-lasting alternative to removable dentures, allowing patients to finally relax and enjoy life without constantly worrying that their prosthetic teeth will slip out of place during everyday activities.

The danger of bone loss in the afflicted areas is much reduced with dental implants as opposed to alternatives for tooth replacement that are not secured to the jawbone. As a result, your mouth will feel much more natural, as dental implants perform like your real teeth.

Taking care of dental implants is as easy and basic as caring for your natural teeth. Regular care for dental implants consists primarily of brushing, flossing, and rinsing with mouthwash

At Cambridgeside Dental Associates, we provide excellent implant restoration services to our patients. Call us at 857-588-1210 to book a consultation and get your process started today!